Tumble dryer repair in Musgrave
Tumble dryer repair in Musgrave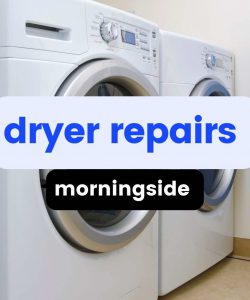 Tumble Dryer repairs in Musgrave
No matter the model or brand, our appliance repair centre has been around for decades repairing tumble dryers. We can provide you with a variety of different services ranging from a simple part replacement to repairs. All of our technicians are highly skilled and will have your broken appliance up and running in no time. Affordable tumble dryer repairs Musgrave. 
Factory-trained technicians
Our factory-trained technicians will be able to service and repair any type of household appliance you may have. We have been servicing the Durban area for over thirty-five years.  You can count on us to get the job done the first time! Best tumble dryer repairs Morningside 
TAP HERE to read our BLOG. We have authorised HISENSE repair agents.
Follow us on Social media
Keep up to date with the latest offering we have by following us on social media. We look forward to hearing from you.