Repair and service of Home appliances
Appliance repair services
We are repairmen at our best, we fix all home appliances like refrigerators,ovens , stoves washing machines , dryers and more. we offer prompt appliance repairs for all brands. 
Oven repair and more
If you're wondering how to repair your oven or stove — wonder no longer! Call us today and let us do the heavy lifting for a fraction of the cost. We'll beat your expectations with our great customer service and help you get more out of your oven. Friendly and affordable home appliance repairs in Durban. 
Home Appliance Repair Tips for the Average Joe
Do you need to replace an old refrigerator or washingmachine? It might seem like a daunting task, but there are plenty of resources available for DIYers. Here are some helpful hints on how to tackle this project.
Here's how to get started.
If you're looking to repair a fridge or washing machine, you'll first need to determine what kind of appliance you have. This will help you find the right parts and tools. Once you've determined the type of appliance you need to work with, you'll need to gather the necessary materials. These include a screwdriver, pliers, wire cutters, and a hammer.
Check the Refrigerator's Thermostat.
Next, check the thermostat on your refrigerator. It should be set to at least 4 degrees Celsius.
Change the Water Filter.
Next, check the water filter. This should be changed every six months. To do so, remove the cover plate and unscrew the top. Then, take off the filter cartridge and discard it. Replace the filter by screwing it back into place.
Monday – Friday 7:30AM -5:00PM
Saturday 8:00 AM – 12:00 PM 
Sundays – Closed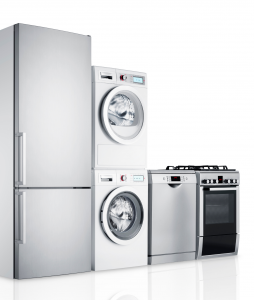 Highly recommended 
When your household appliances break down and leave you high and dry, call us! We specialize in all makes of household appliances, from refrigerators to ovens to washing machines and more. We'll swiftly troubleshoot the issue, establish a quick diagnosis, and provide you with a solution that's affordable for your budget.
CONTACT US. Our repair work is guaranteed. We are also proud to be authorised SMEG and BOSCH repair agents. Simply the best repair company around. Repairs in Blackburn and surrounds. Locally owned and operated. We offer oven door repair and more.