Whirlpool freezer repair
Whirlpool freezer repair
Professional Whirlpool service agents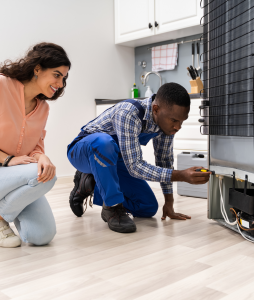 Whirlpool freezer repair in Durban
Whirlpool customers are in luck. Our appliance repair centre is an authorised Whirlpool repair centre. This means that our factory-trained technicians have all the knowledge and expertise to help with whatever issue you're having. We are confident that we can fix any problem you may have. TAP HERE to call us. We are affordable and reliable whirlpool service agents.  
Whirlpool Troubleshooting Tips
The refrigerator and freezer are essential parts of any kitchen, and they're also very important for keeping food fresh. But sometimes these appliances fail, and that can cause serious problems. We'll show you how to fix common problems in your fridge and freezer.
This is an Alert
While we believe that our advice is sound, we cannot be responsible for any damage to your appliance if you decide to carry out DIY repairs.