Smeg Dishwasher repairs
Smeg Dishwasher repairs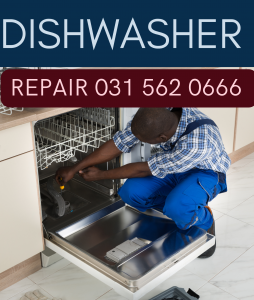 authorised repair centre 
Our skilled, trained technicians work diligently to ensure your appliances are fixed and working efficiently. When you come to us with a problem, our appliance repair services can take care of nearly any issue you bring our way. We have the expertise and experience to deliver exceptional outcomes for all of your repairs. Reliable and affordable Smeg dishwasher repair centre in Durban.
Friendly and reliable technicians 
Our dishwasher repair technician is prepared to handle any problem you may have with your smeg dishwasher. If a quick fix isn't possible, our appliance repair services aim to provide a lasting solution that gets your dishwasher up and running quickly and efficiently under budget. We run background checks on all of our technicians before sending them out to ensure that you only get the best service. We are a professional Smeg dishwasher repair centre. 
Smeg Dishwasher Repair Tips
Smeg dishwashers are built to last for years, but sometimes things break down. Here are some tips on how to keep yours working well.
This is an Alert
For your safety and your machine's protection, hire a professional repair person to fix your appliance.
This is an Alert
We cannot be held responsible for any damages resulting from you carrying out DIY repairs on your appliance
Appliance repairs and Spares