Samsung dishwasher repair
Samsung dishwasher repair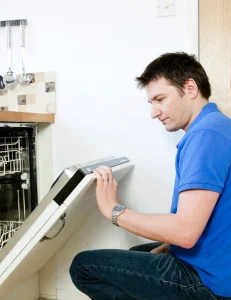 Samsung dishwasher repair in Durban
There is a chance that your Samsung dishwasher will break down one day. Our repair team has a solution for you. We will be here to make sure you don't have to worry. Give us a call on 031 562 0666.  We are authorised Samsung repair agents. TAP HERE to read more about us.
Samsung dishwasher repair
Customer Satisfaction
100%
Samsung Dishwasher Troubleshooting Tips
Your Samsung dishwasher may be experiencing problems that require repair. Here are some things to keep in mind when you're looking for a repair technician.
If the filter is clogged, try flushing it with hot water. If that doesn't work, remove the filter and clean it thoroughly. Then put the filter back in place and turn the machine on again.
If the filter isn't clogged, check the drain hose for obstructions. Remove any debris and then flush the drain hose with hot water. Turn off the faucet and let the water run until the drain hose runs clear.
Next, remove the door panel by lifting up on the handle at the top of the door. Be careful not to touch the motor inside. Once the door panel is removed, turn the knob counterclockwise to open the door.