Appliance repair Windermere
Appliance repair Windermere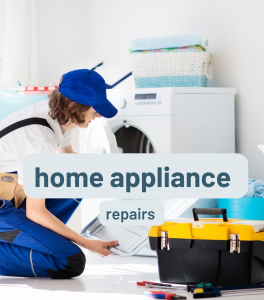 home appliance repairs Windermere 
If you're in need of washing machine repair tumble dryer repair dishwasher services or television fixed, you've come to the right place. We have more than a decade of expertise, and we can conduct our work efficiently and affordably.  Best Durban North appliance repairs. 
We understand that sometimes appliances break, and we're here to help. Our friendly appliance repair agents can help you with all of your appliance problems. We do free estimates, and our pricing is exceptionally fair. So give us a call anytime!
Contact us on  031 562 0666 Our rates are affordable and our service team will leave you satisfied. Go ahead and TAP HERE to read our blog. The best appliance repair care in Durban.
Authorised SAMSUNG repair centre. 
Appliance repair services 
Let's face it: when dealing with appliances, nothing's ever simple. We have specialists waiting in the wings to take on the most complex of repair jobs — and they'll do so on the spot! Call us now, and we'll get you back on track and ready to work in no time.
Durban appliance service repairs 
We'd love to be your go-to appliance repair service! Whether you've got a broken fridge, or just need your oven cleaned, we're only a phone call away. We won't try to sell you anything (cross our hearts!) — we just want to help keep your kitchen functioning smoothly. And we'd really appreciate it if you could recommend us to all of your friends and family members.Affordable and professional  home appliance repairs Windermere.