Defy Fridge repair
Defy Fridge repair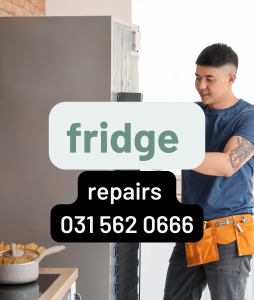 defy refrigerator repairs Durban
We are qualified and experienced at servicing any appliance, from the elite brands to the lesser-known ones. If you see the name of your appliance manufacturer here, you're in luck. If not, don't worry, we'll take care of it. Affordable defy refrigerator repairs Durban. 
Your smart choice for appliance repair
When you need appliance repairs, it's important that they are done well. You don't want to wait around on your oven to be fixed, so choose a company that has been in the business for over three decades. We look forward to hearing from you. Professional Defy fridge repair Durban. 
Call us on 031 562 0666   We are authorised Defy appliance repair agents. TAP HERE to read our Blog
Defy refrigerator technician in Durban
Follow us on Social media
Our team of trained technicians has years of experience in repairing refrigerators. During your service, our technicians will troubleshoot the root cause of your fridge problem and deliver a permanent fix that you can feel good about.