Washing machine repair in Essenwood
Washing machine repair in Essenwood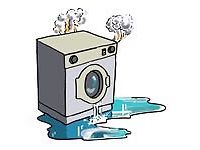 Washing machine services
When a washing machine stops working, it's nice to know that someone will be available to fix it. Our appliance repair technicians are trained and ready to take care of all your washing machine needs. With their expertise, they can make sure that your life isn't too badly disrupted by the problem. We're an affordable appliance service centre Durban. 
Tumble dryer repairs
Our appliance repair agents will fix and service all brands of tumble dryers. We understand that a broken tumble dryer repair can be very disruptive to a household. Don't worry we are here to minimise the impact. We will get your appliance up and running in no time! Friendly appliance service centre Durban.
CLICK HERE to read our BLOG. We are authorized SAMSUNG repair agents.