Home Appliance repair 
With almost 40 years of experience as a local appliance repair company in Durban North, we've placed ourselves at the centre of our community to ensure that customers receive the same great service and can schedule appliance repair appointments when it's convenient for them. From commercial oven repair refrigerators to dishwashers. We also offer smeg appliance repair
To serve the entire Durban adequately, We have placed ourselves at the centre to ensure that our staff and equipment's deployment to various locations is as swift and economical as possible.We are making it possible for us to offer significant turnarounds at a lower operational cost. Contributing to the affordable pricing plans, we provide to our clients.
We will always try and see you on the same day.  The durability of our work is and always will be the main priority.
How do you know you are calling the best technicians?
We have many years of experience repairing our customer's valued appliances. We have also Accredited BOSCH and SMEG service repair agents. For your convenience, we also offer in-store repair which means that we will save you time
By training our employees at the factory, we are able to ensure that each person who works for the company knows the ins and outs of your product. This allows us to help you more quickly when you have a problem because one of our employees will be able to walk you through a solution.
Call us for any appliance repairs when you have a problem with an appliance. make the 'smart choice' and call us today. We would love to hear from you, so give us a call anytime or GET AN APPLIANCE REPAIR QUOTE here.
To arrange bookings or callouts you can call us on 031 562 0666 or email us at [email protected]. Just remember we're only a click away.
Why choose us 
Prompt  and reliable Service 
Positive word of mouth referral  
Committed to great service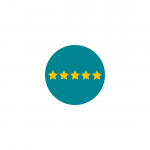 We are so proud to service KZN. We are here for you no matter how big or small the job give us a call anytime. 
Monday – Fridays 7 30am -5 pm and on Saturdays. 8 am-12 pm. 
Don't forget to follow us on Facebook your support it means the world to us.