Tumble dryer repair in Morningside
Tumble dryer repair in Morningside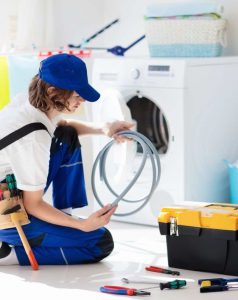 Tumble dryer repair company
We are the best tumble dryer repair company around! Give us a call you won't be sorry!
Repairs for dryers 
Tumble dryers have become an integral part of people's lives. Not only do they make the process of washing linen faster, they also help make sure that the linen is kept warm and dry so that it can be used as soon as possible. However, there are times when a tumble dryer stops working. At such times, it is useful to know where to get repair for tumble dryers.
Authorised repair agents
We are a local, established appliance repair company in Durban that has been operating for over 35 years. That means we've got all the insurances, guarantees, and accreditations that you can expect from an established business. All of our Durban-based engineers are qualified and insured. We're one of Durban's leading independent appliance repair specialists. We offer the best repairs for dryer. 
SAMSUNG repair technicians. TAP HERE to contact us.Affordable  repairs for dryer 
Tumble Dryer Repair Issues
Tumble dryers are very reliable appliances that last for years. But sometimes they stop working properly, and you need to call a professional repairman to fix the problem.
This is an Alert
While we believe that our advice is sound, we cannot be responsible for any damage to your appliance if you decide to carry out DIY repairs.
This is an Alert
For your safety and your machine's protection, hire a professional repairperson to fix your appliance.
This is an Alert
We repair all brands of appliances, but the ones we have accreditation for are listed above.