Dishwasher repair in Hillcrest
Dishwasher repair in Hillcrest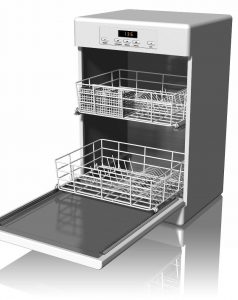 Repairs dishwashers
Sometimes your dishwasher just stops working. It might be taking forever to make your dishes clean, or it might not be washing anything at all. We're here to help! Our friendly and trained expert technicians can help get your kitchen back into order, and we won't charge you a dime until the job is done. We take pride in our work and we make sure that everyone's dishwasher is a perfect match for them. Repairing dishwashers and more is what we do. 
Professional appliance repair
We provide appliance installation and repair services in the Durban area. Our professionals are trained extensively to handle any types of problems on appliances such as refrigerators, ovens, washing machines, dryers, dishwashers, and many more. Whether clients are having issues with a particular appliance or all of them, we can fix it. We also have experts and technicians with the latest tools and skills to provide the best services. Repairing dishwashers and more since 1983. 
repairing dishwasher hose
Our repair centre is authorized for all brands in the South African market. The repairs that we perform are just as good as those that you would pay to get done at the store where you purchased your appliance. We look forward to being of service.
Dishwasher Not Draining? Here's How To Fix It!
Dishwashers are designed to clean dishes in a fast and efficient manner. But sometimes things go wrong, and your dishwasher won't drain properly. This article will show you how to troubleshoot and repair a faulty dishwasher.
This is an Alert
While we believe that our advice is sound, we cannot be responsible for any damage to your appliance if you decide to carry out DIY repairs.
repair or replace dishwasher
Whatever your requirements are we are here for you. Contact us anytime. 
Bosch dishwasher rack repair 
Our appliance repair agents will sort your dishwasher rack out in not time at all.  Repairing dishwashers since 1983. 
Repair or replace dishwasher 
Dishwasher maintenance isn't easy, and your dishwasher is likely to break at some point. When it does, you can count on us to fix it (or replace it if necessary). Contact us for all your dishwasher needs.