Miele Tumble dryer repair
Miele Tumble dryer repair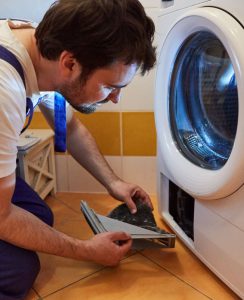 Miele tumble dryer repair in Durban
Our appliance repair centre has been repairing brands like Miele for years. We're dedicated to serving our clients with only the best in appliance repair services, and we've been able to serve a lot of customers thanks to our highly skilled technicians and honest business practices. Best Miele dryer repair Durban. 
Affordable tumble dryer repair
We understand that appliance repair may get a little pricey sometimes but you never have to worry about that with us. We look for ways to make the appliance repair service both affordable and seamless.
Miele dryer troubleshooting issues
Let our experienced appliance repair technicians handle all your appliance issues. You won't ever have to worry about cryptic codes or technical issues with us on the side contact us for all your appliance repair needs.
TAP HERE to contact us. We look forward to hearing from you. We are of course  MIELE repair agents.
Troubleshooting Miele Tumble Dryer
Miele makes top-quality appliances that last a long time. But sometimes things break down. Here's how to fix a broken appliance.