Fridge repair in Springfield
Fridge repair in Springfield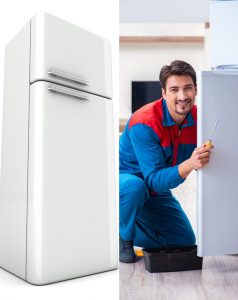 Mini fridge repair
We repair fridges of all shapes and sizes. We understand that when a fridge becomes faulty it can have far-reaching implications for you and your family. never fear our repair team will be there to help you with fast and affordable repair services you will be happy you called us! Reliable fridge repair emergency technicians. 
Appliance  repair technicians
Our home appliance technicians will be able to sort out any brand makes and model of fridge. The smart appliance centre is an authorised service repair provider for the biggest brands in the world. Give us a call to repair your fridge or freezer. You won't regret it as we will not rest until you are satisfied with our work. We are affordable fridge repair emergency technicians. 
CLICK HERE to contact us. We are AUTHORISED BOSCH repair agents.
Fridge Maintenance Checklist for the Homeowner
A clean filter will help prevent odors and bacteria from building up inside your refrigerator. If you notice any mold growing on the filter, replace it immediately.
Ice makers need to be replaced every few years because they wear out. You should also check the water level in the bin periodically. Make sure there is enough water to fill the bin completely.
If you notice any strange smells coming from your refrigerator, make sure to clean the coils and vents. This will help eliminate odors and prevent bacteria growth.