Dishwasher repair in Saltrock
Dishwasher repair in Saltrock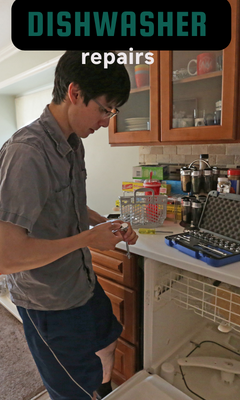 We repair all brands 
Dishwasher repair service Saltrock 
Your dishwasher is an important appliance for your home. Why not get someone to come and take care of it for you? We offer professional dishwasher repair services for any model or brand. Our technicians are dedicated to keeping your dishwasher in great shape.
If you need appliance repair in the area, call for a quote. Our friendly technicians will diagnose your problem, provide an accurate quote, and expertly repair your appliance quickly and efficiently.
Our goal is to provide our customers with a worry-free experience, making your broken appliance a thing of the past. 
TAP HERE to contact us
Home appliance repair services 
Our technicians are happy to ensure that your broken dishwasher, dryer, or refrigerator is working like new. We'll fix it in no time and without leaving a trace of our visit. We have been servicing the Waterfall area for many years. Your appliance is in good hands with us. 
dishwasher service repair
When was the last time you had your dishwasher professionally serviced? At the  Smart appliance centre  we know that keeping your appliances clean and well-maintained is vital to its long-term stability. To keep your dishwasher in perfect condition, we offer a professional service designed to keep your unit running at peak performance. Best dishwasher repair services Waterfall. 
Appliance repair  centre
Our team of professional technicians will provide you with any and all services relating to home appliance repair. They are trained, skilled professionals who have worked in the field for many years. Trust your home appliances to us. Efficient dishwasher service repair in Waterfall. 
Dishwasher Troubleshooting: The Most Common Problems & Solutions
Dishwashers are an important part of many households. They clean dishes quickly and efficiently, and they're easy to use. But sometimes things just don't turn out right. Here are some common problems and how to fix them.
Our team of professionals can get your appliances up and running fast!
We offer the best and most affordable dishwasher repair saltrock. We're honest and reliable, and we treat each customer's property as though it were our own with expert repair services.
Authorised repair agents in Durban