Dishwasher repair in Springfield
Dishwasher repair in Springfield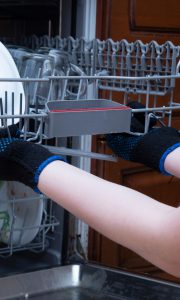 Dishwasher rack repair
Having a fully functional dishwasher obviously includes having a rack that is able to support the contents of the machine while it is cleaning your cutlery, glasses and plates. We are also able to repair more complicated mechanical issues too. We provide affordable dishwasher repair parts Springfield  for your convenience. For more information contact us.
Affordable dishwasher repairs 
Our appliance repair centre only uses official parts approved by manufacturers of brands such as Smeg, Bosch, Hisense, Samsung, LG, AEG and more. This means that you are getting quality appliance repair parts and service at affordable prices that won't break the bank. Quality dishwasher repair parts Springfield. 
TAP HERE to contact us. We have authorized SAMSUNG repair agents in Durban.
Steps to Fixing a Leaking Dishwasher
Dishwashers are great for cleaning dishes, but sometimes they break down. Here are some tips on how to diagnose and repair a broken dishwasher.
If you notice water coming out of the drain line, check the drain line first. It's possible that there is something stuck in the drain line. You'll need to remove the access panel to see what's going on.
Next, clean the filter. This will help prevent future clogs. Remove the filter by pulling it up through the top of the machine. Then, pull off any remaining pieces of debris.
Copyright © [2022] Smart Appliance Centre | Powered by [Web Solutions ]