Appliance repair in Salt Rock
Appliance repair in Salt Rock
Home appliance repairs in Saltrock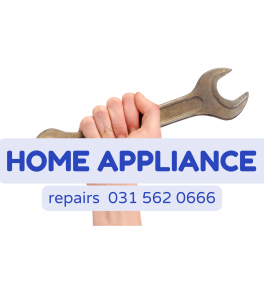 Gas appliance specialist 
We are here to fix your appliances, no matter what they need. We fix dishwashers, ovens, stoves, washing machines and tumble dryers, and do so for all brands.  Authorised Smeg and Samsung appliance repair centre. Receive the best service for your appliance and give our team  a call on 031 562 0666.
TAP HERE to access our appliance repair material. We can't wait to be of service. Professional appliance repair specialist Durban. 
Specialist appliance repairs
Trusted appliance repair services 
It can be hard to find a repair company that will take good care of your appliances. We are that company. Please add us to your list of trusted repairmen.
appliance repair specialists near me
Appliances take a beating from the salty ocean air. Let us help you with your appliance troubles. We're always here to help and have many years of experience repairing appliances, so we can help fix anything from dishwashers to washing machines.
Repairing Your Appliances Can Be Easy And Affordable
Repairing your own appliances can save money and reduce waste. It also gives you a chance to learn how things work and helps you understand the inner workings of your home.
If you're looking for ways to save money while still getting the job done, consider doing some repairs yourself. There are plenty of simple fixes that will help you avoid spending more than necessary on expensive repairs.
If you're not familiar with how to fix something, you might end up spending more money than necessary. Start by learning about the parts that need to be replaced. Then, figure out where those parts are located. Finally, determine whether you'll need professional help.