AEG washing machine repair
AEG washing machine repair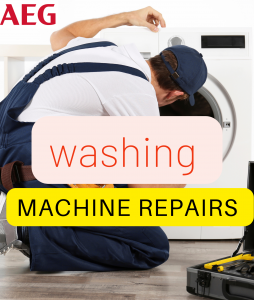 Aeg washing machine repair in Durban
It's time to do some repairs on your home appliance. AEG will be here for you with expertise and care. We're proud to be affiliated with the best. If you bought your appliance from somewhere else, don't worry. We cover all brands and models, so no matter where you bought your appliance, we're here for you. Professional Aeg service centre in Durban South Africa. 
AEG washing machine technicians
We know that you count on your appliances to work flawlessly. That's why our appliance repair technicians are always eager and ready to provide you with the best service possible. Give us a call if you need any type of help and we'll be there for you immediately. TAP HERE to read our BLOG. Efficient Aeg service centre in Durban. 
Appliance Repair Solutions
We're here to help you fix any appliance that needs fixing. From refrigerators to washing machines, we've got you covered.
Fast Service Guaranteed
Our technicians will come out to your home as soon as possible after you call us. They'll arrive at your door with a fully stocked truck and ready to work.
Fixing Appliances with Our Experts
We offer appliance repair services for refrigerators, stoves, washers, dryers, dishwashers, ovens, microwaves
The AEG washer is a popular appliance in many homes. It's easy to use, reliable, and affordable. But sometimes, problems arise when using this appliance. The good news is that there are solutions for most of these problems.