Oven and stove repairs
Oven and stove repairs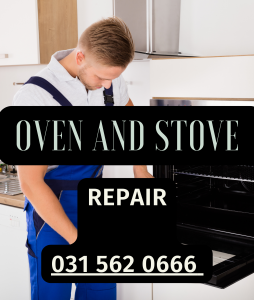 Oven and stove repairs
Oven repair Technicians
You use your oven every day, and it is essential to your household. It bakes up a batch of cookies or a loaf of bread or just throws in a frozen pizza after a long and tiring day at work. It is necessary for the family to know how to fix their oven when something goes wrong with it. TAP HERE to contact us. We repair all high-end brands such as Smeg and many more!
The oven door won't close
Unplug the oven and make sure to turn off the gas. Pry up on the door and remove it from the oven. If it is difficult to pull up, look for any screws or hinges holding the door in place on the inside of the oven. If necessary you may need to replace them.
2. Tbe  oven wont heat to the right temperature
Is your oven giving you trouble? The issue might be in the temperature sensor, which should not touch the inside wall of the oven and needs to be replaced if it doesn't work. If this is not the problem and everything has been checked or replaced, there is a recalibration process that might need to occur.
Contact us for any other oven appliance repair that you may need. 
Our technicians look forward to being of assistance.